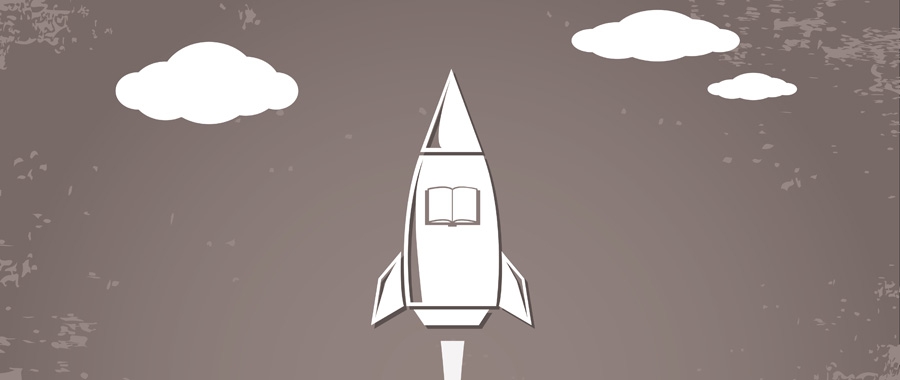 Step 4 | Book Launch Tips
The book launch (book release) process (Step 4) is the last step in the book publishing process and will be the last post in this series of posts I have been doing on this topic specifically. Previous posts on the Blog and Updates section of this website discussed the book writing process (Step 1), book editing process (Step 2), and book publishing process (Step 3). In this post I will briefly give my Book Launch Tips (Book Release) and Self-Publishing Tips!
Book Launch Tips:
Your book launch or release approach will depend on if you are using a traditional publisher, co-op publisher, or self-publishing your manuscript. If you are using a traditional or co-op publisher, then you will likely lean on their processes and team for book launch and release.  I will speak mostly about self-publishing and releasing a book.    
1 Basics and Logistics:
As you get closer to completing the editing and publishing phases of your book manuscript, then you will want to start planning the book launch logistics and pick a book launch and release date.  You will want to formalize this date and promote it in advance.  I suggest at least one month in advance if not farther in advance, if possible and feasible.  You will want to plan for a book launch and release party that corresponds with your official date and work through the details of in-person launch party or virtual launch party or both.  
2 Book Launch/Release Party/Event:
Again, you will want to promote this event in advance amongst family, friends, previous readers or fans (if applicable).  You can promote it on social media and in other venues.  You can give informational posts and teaser or interactive posts. You can show sneak peek photos of the book cover design and try to build excitement and anticipation for the upcoming book release!
If you decide to do an in-person live book launch party, then you will of course need to decide on a venue, time, refreshments, etc. Bring plenty of copies of your book if there is a paperback or hard copy version and be prepared to sign these copies of the book. Consider having people there to help you coordinate the event, write down questions for you to answer, and maybe introduce you prior to your presentation.   
If you decide to do a virtual release then you can consider Facebook live, Instagram live, YouTube, etc.  You will want to familiarize yourself in advance with whichever platform(s) you decide to use. Prepare a speech or anticipate some things you would like to say about your book, yourself, the process, etc.  A digital or virtual speech or presentation will be different than an in-person live speech or presentation and you'll want to be prepared for whichever is applicable to you.  Watch YouTube videos with recommendations and watch other author's virtual book launch presentations for help in preparing for your event.  
During the virtual live presentation, you should work towards viewer participation in the chat or comment feature and be prepared to ask them questions and answer their questions.  It is helpful to have someone present with you to write down questions for you from the fans and viewers and subsequently moderate the event for you.  Consider giving away a couple of free copies of your book, such as "author copies" and/or prizes for audience attendance or participation, such as rewarding them for posting comments or questions.  You can have the person that is helping you put their names in a drawing and you can draw names on the livestream or however you would like to do that.  
3 Marketing and Advertising:
You will want to work on marketing and advertising leading up to your book launch and release date and party, as previously mentioned. You will also want marketing and advertising the day of the book launch and the several months following.
First, I recommend you highly consider creating a website dedicated to your author name or book name.  I recommend you set it up under your author name if you plan to write future, additional manuscripts or produce other content on this website as well. I will consider doing a future post on tips for website creation and launching, so stay tuned for that!
Additionally, you will want to set up social media profiles under your author name or book name and promote your book on these profiles.  Some common platforms for authors are Facebook and Instagram.  Of course, there are several other social media outlets to consider as well.  Some people recommend utilizing several different social media outlets. Whereas others recommend focusing on one or two outlets specifically and staying dedicated and consistent with posts and interaction on the one or two profiles.  On your social media platforms you will want to diversify your posts and be sure to interact with your readers when applicable. 
Other considerations would be to set up a Goodreads account and an Amazon Author Central account.  Also, consider creating business cards, flyers, and other promos where applicable and affordable. 
4 Final Tips:
They say it can take up to 72 hours for your book to be available on Amazon once you finalize and "publish" it.  Make sure to finalize and "publish" your manuscript on Amazon far enough in advance to be available for buyers to have access to the eBook and hard copies on your launch and release date.  In other words, you don't want your product to be unavailable during your book launch!
In my case, after finalizing and publishing the manuscript, it took a few hours for the eBook and less than 24 hours for paperback version to be available to order on Amazon.  This was faster than I anticipated, but this is a case-by-case basis and can certainly vary.  Again, plan accordingly for your release date.  But also understand that it might be faster than you anticipate as well and leave open room for variability and flexibility.  
If you are using Amazon, then consider the "pre-order option" for your book release.  This is where you determine the book launch and release date on Amazon, but people can pre-order the book in advance.  I did not do a pre-order option, but in retrospect I would consider it in the future.  In this case you know it probably won't be available too quickly for formal purchase and you know it should be available on release day.  But it gives you an added feature where people can go ahead and purchase it in advance, especially if you promote this during your social media and marketing promotions leading up to the book launch date.  
Learn More:
Be sure to check out Nevin's other posts on tips for book writing, editing, publishing, and more in the Blog and Updates section if this website! If you have any questions about book publishing tips or launch, then feel free to contact him.  He is happy to help with your book launch, marketing, and other inquires or needs.  Stay tuned for potential future posts on launching a book promotion website and more.  If you haven't already then check out Nevin's current book, Spiritual Warfare, on his website or on Amazon!  
https://nevinwhite.com/wp-content/uploads/2020/11/Book-Launch-Tips-e1605127631511.jpg
380
900
NevinWhite
https://nevinwhite.com/wp-content/uploads/2020/05/NW-Logo-scaled-e1589419997248-300x79.jpg
NevinWhite
2020-11-22 19:56:10
2020-11-22 20:46:23
Book Launch Tips